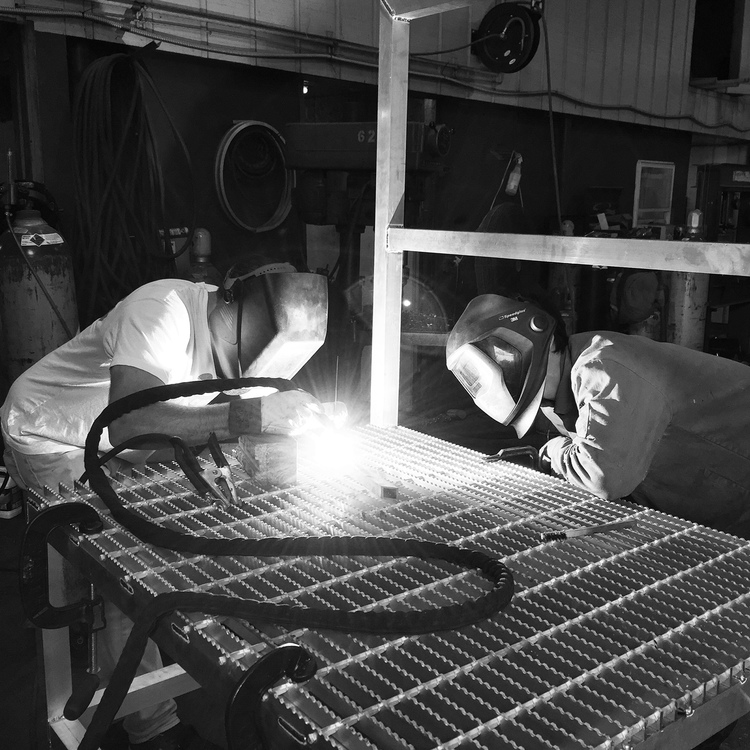 Eastside Fabrication LLC.
Eastside Fabrication is a fabrication shop located in east Austin. The services we provide include the following but not limited to: Machining parts, repair services, rebuilding of gear boxes, pipe threading (1/4" to 6" NPT), threading, pump shafts, shafts conveyor rollers etc. Materials machined, steel, stainless, brass, copper, aluminum, plastics, etc.
Welding repair services offered:
Certified welding, Misc. metals, welding of stainless steels, aluminum, brass, copper, titanium, nickel and steel. Structural and Miscellaneous metal fabrication and installation.
Processes used:
MIG, TIG, and SMAW(stick). We also provide Weld and Welder Certification, also Visual Inspection services. On site welding available.
If you can't come to us we will be happy to come to you for pick up or delivery. Free estimates. Can provide 24/7 emergency service.
We keep a friendly environment, all jobs are welcome big or small.